Herzliya Marina Lagoon - Your Home from Home
With free super-speed Wi-Fi because your work matters
So close to the quay you can feel the swing of the boats
Sunsets for your forever after
The casual luxury you deserve
Herzliya Marina Lagoon Apartment
Facing the lagoon and the marina of Herzliya, this serviced apartment is a designer's den with posh marine-themed interiors bathed in natural light. It can accommodate up to four guests in all comfort and offers all kinds of amenities that rival the best offered by luxury hotels
Air conditioning, complimentary turbo (100mbps) Wi-Fi, HDTVs with international channels and Netflix, free toiletries, fully-equipped kitchen, premium coffee and teas on the house, washing machine and dryer are just some of the conveniences that give your visit a homey feel.
Herzliya Marina Lagoon is in a new building that has all kinds of facilities that make your stay so much more enjoyable. From the on-site swimming pool to Jacuzzi, wet and dry sauna, fully equipped gym, and bicycle rentals, you have enough opportunities to keep in shape when you stay with us. There's direct access to the beach and marina, and all kinds of lures out on the beach and beyond.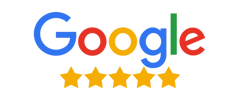 Производство • 15 дней; Монтаж • 1 ночь
16:54 05 Sep 20
Our family had a good almost 2 months vacation in this apartment thanks to Livnat, that made our stay even more pleasant.Among the known apartment pluses due to its destination there some you will never expect such as restaurants' food delivery service through the App Wolt that works just perfect, food delivery from the supermarket, yacht rental service with the captain, the concierge by the entrance that keeps the delivery parcels when you not in the apartment.

אתי אשכנזי
15:28 17 Jun 20

Katerina Alimantiri
08:18 17 Dec 19
Our stay was fantastic! The apartment has great views and very quiet. It is one minute away from the beach. Yair, the host, was helpful in whatever we asked for. I would definitely recommend it!We look forward to staying again!

Tami Friedman
12:45 25 Aug 19
We had a truly enjoyable stay in this beautiful and clean apartment. Livnat and Yair went out of their way to make us feel at home! The facilities and location are perfect, we would stay here again.

This apartment exceeded our expectations. The decor and furnishings are exactly as pictured, and the bedding and toiletries were hotel quality. We loved the location which was right in the marina, and just across the street from the beach. It was such easy access to relax on the beach, or drive to Tel Aviv or other Israeli destinations. The apartment was clean, and there are thoughful touches like cold packs in the freezer which made keeping food cool during day trips in the Israeli sun. It was great also having a washer and dryer within the unit, especially for longer stays. Having a reserved underground parking spot was extremely beneficial. The indoor pool in the building along with hot tub and saunas were clean, and extremely well maintained. Most days we got the pool all to ourselves! The views from the pool are unmatched - one one side you can see the marina, and on the other side you can see the beach. There are several loungers available for sunbathing also. There are a lot of nice restaurants within walking distance, as well as a mall with a grocery store that we used often. This apartment has everything you need for a comfortable and relaxing stay, and we miss the views from the apartment already! We would definitely stay here again on a future visit. Thank you!

Roee Belkin
05:09 26 Jun 19
My husband and I spent 10 days at this Gorgeous, modern and spacious apartment with absolutely amazing view from both living room and bedroom. Everything in this place was not only beautiful but also functional, comfortable and very clean. The location is fabulous. Just a few minutes walk to a great beach or plenty of very good restaurants, coffee shops, bars, mall, artwork and supermarket. Everything you need for a good vacation is right there.We had an assigned parking spot at the building (which is rare in the center of Israel) and right across the street there was also a big free parking lot (also rare). Staying at the Marina made this visit much more relaxing than others. The fact that everything is close by with parking made it easier for family and friends to visit "our beach and restaurants" and saved us from constantly driving all over town.Since everything was so functional I rarely needed to contact the host but when I had a question- Yair, was very nice, available and attentive. There is also a 24-hour doorman at the entrance to the building so service is around the clock.Thank you so much Yair for a great visit. Herzliya Marina lagoon apartment is a marvelous place. I have no doubt that we will be staying there again…and again.Limor Belkin.

Janet Debber
04:56 08 Jun 19
This is a beautiful 1 bedroom apartment with views of the marina and lovely comfortable furniture, as well as a fully equipped kitchen. The building is nice, with a gym and pool, and you can walk to the Arena mall in one direction and a beautiful beach in the other direction. What more could you want? Two TV's with Netflix and so many channels to choose from.Yair was a wonderful host, even coming to the apartment when we couldn't figure out the TV. We would definitely rent this apartment again.

Larisa Haikin
06:44 26 Apr 19
A luxurious apartment in a perfect location. Quiet with amazing view from the window on the one hand, and close to the entertainment area on the other. We stayed at the place with our three small children. We enjoyed the spacious apartment, the pool in the building and the surrounding area very much! Yair (the host) was always available for any question. Many thanks for the perfect hosting!

Alexey Tomsov
18:29 04 Apr 19
We've had relaxing days and nights in this beautiful apartment. Beautiful and functional kitchen, superior and functional interior design and luxurious bathroom. Every small detail was thought of.The location was a very short walk to the beach. I would definitely recommend it!Looking forward to staying again!

אורן זעפרני
15:16 03 Apr 19
דירה מדהימה עם נוף מדהים ברמה גבוהה יותר, מתאים לזוג או למשפחה. חופשה חלומית בהרצליה

Антон Баженов
05:29 31 Mar 19
Хорошие большие апартаменты с красивым видом на гавань . Подогреваемый крытый бассейн , подземная парковка . Несколько ресторанов и продовольственный магазин в 500м . 200 м - автобусная остановка - 8 маршрутов , в т ч 3 маршрута в тель - авив

שף צחי שמוחה chef Tzadok S. Smouha
20:11 26 Mar 19

Panagiotis Kontozamanis
19:18 18 Mar 19
Beautiful and spacious apartment in a perfect location. The apartment was extremely spacious and extremely clean! It was only 1 min walk to the beach.The owner was super hands on and helpful with everything from what to see and do and where to eat, his recommendations were spot on. I felt like i was at own home for two days i stayed here.I highly recommended!

Victor Matsas
18:13 15 Mar 19
Awesome location, superb service, first-class hospitality. Highly recommended!

Apostolos Tsakpinis
18:58 12 Mar 19
Amazing place in a great location! The view of the marina is fantastic and the facilities are excellent. Will visit again.

Mickey Bozer Pisarevsky
13:14 05 Mar 19
Great apartment! fully equipped and luxurious. Beautiful location, close to the sea. Wonderful place to getway and fun.

Oren Alkaslasy
09:06 01 Mar 19
Great location , beautiful view ,high class and clean

Keren bozer
06:41 01 Mar 19
Amazing apartment in the Herzliya Marina. Great location, very clean , 5 stars apartment, amazing view, 50 meters from the beach.

Mihaela Lica Butler
12:30 24 Feb 19
A fantastic location for this modern apartment, right across the marina. So close you almost get the feeling that you can touch the boats. Beautiful views from the living room, which is very modern, spacious, and gets enough daylight through wall to wall and ceiling to floor windows. The bed is comfortable and there is also a kitchen with everything you may need, although my stay was too brief and I didn't use anything except the coffee machine. Plenty of restaurants around, and a lovely promenade.
Next Reviews
CONTACT DETAILS
Herzliya, Ha'ogen 4, zip: 4655102
Service@Herzliya-Marina-Lagoon-Apartment.com
LOCATION